7 Tips for Choosing The Best Hosting Service For Your Business Website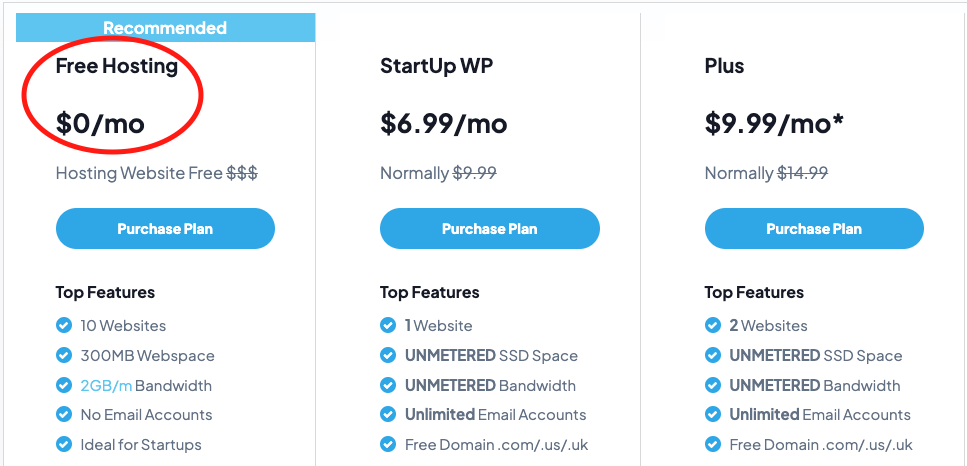 Having a website is paramount to every business. It helps strengthen your business's online presence, aids in marketing your product or services online, and empowers you to extend your market reach. 
Your company's eCommerce website serves as the online marketplace where your products are advertised, making the selling or buying transaction easier for your customers. Hence, it acts at the forefront of the business and should be pre-eminent to create an impressive impact on the customers. 
Web hosting is a fundamental part of a website. Finding the right web host is crucial to provide storage for essential files and data such as images, videos, texts, and all the contents of your website on a server. 
The web host handles the storage for you and ensures that the website's contents can be viewed publicly by the customers. Without a web host, your website cannot connect to the internet. 
There are various examples of web hosting to consider: Shared hosting, VPS hosting, WordPress hosting, Dedicated or Paid hosting, Reseller, and Cloud-based hosting.
With the growing number of organizations that aim to improve their online presence, the web hosting industry has grown exponentially over the past years. Based on the article written by firstsiteguide.com, in 2019, the market size value of the web hosting industry is a whopping $56.7 Billion and will grow up to $171.4 Billion in 2027. 
Tips to Consider in Choosing the Best Web Host For Your Business
Consider these few things before deciding on the best hosting services that fit your company's needs.
Website Uptime
Website uptime or website availability is the amount of time your website is accessible to your site visitors. When your website is down, your customers can't purchase your products or services. In other words, you will lose a sale. 
Google also penalizes websites that are always down, decreasing your searchability from the search results page. A low uptime may affect your web users and your web ranking since search engines will give less priority to websites that are slow and have low value.
Choose a service provider that offers above 99% of uptime not to leave your customers unsatisfied with your website that is not opening.  
Storage Scalability
Choose the best web hosting plan that best suits your company's needs and objectives. Web host providers often have different tiers to cater to your needed storage capacity. You can start low and upgrade your plan along the way. 
Small and start-up companies with lower budgets can always start with lower plans. 
Read the contract carefully before signing it, and make sure that it has an option that you can make upgrades with your storage plan. The chances are that the contents of your website may attract heavy traffic, so you might as well be ready for a bandwidth upgrade.
Website Traffic
Some web hosts impose a monthly traffic limit and ask for additional payment for excess visitors; otherwise, they will halt the website display. 
Enterprise-level websites with more than 100,000 web visitors should consider getting a dedicated web host for it not to run down during heavy traffic. Opt for unlimited web traffic to maximize the number of visits to your website. 
Fast Loading Site
Search engines prioritize websites that load faster than those that don't. So if your business aims to be on top of the web search ranking, make sure that your website offers a fast loading speed. After all, our objective is to provide satisfaction to our customers by giving them the best web services and not getting upset with the website that does not open or keeps lagging. 
Web-users naturally stay longer with a fast-loading website, function properly, and have a higher chance of lead conversion. In comparison, sluggish web pages will likely result in abandonment and loss in prospective sales. 
Cloud-based Software Adaptation
In choosing a web host, select one that supports your company's software application—cloud-based software like accounting systems, CRM, and project management, to name a few. It makes the work more accessible and less complicated through its seamless integration. 
Start-up and small companies aim to save either for the workforce or resources. So they opt for the best web hosting for small business eCommerce that fits their needs and budget. 
Customer Support
After-sales support is also an essential factor to consider in a web host. Pick a web host that provides technical support shall the user run on an issue while using the website. Ideally, there has to be a community that provides answers to queries about the hosting platform or 24/7 customer service support with a fast response time either through email, phone, or SMS.
Security
Since the server contains data and information about the company, a good web host should have a high-security reputation. Furthermore, it should have a backup support system or data recovery solution should the website experience an issue. 
A hacking or ransomware attack may happen anytime, causing a web host provider to eradicate data. For this reason, a web host must always do a regular backup to secure not only data but also time, effort, and money. 
Choosing The Best Hosting Services
Selecting the most appropriate web host for your business is not a decision that should be taken lightly. Find a web hosting service provider that is an expert in technicality and offers customization. It should also be upgradeable so as not to compromise the quality of the website and the satisfaction you want to provide your customers. 
(Visited 66 times)