How Can I Watch Sports Online for Free?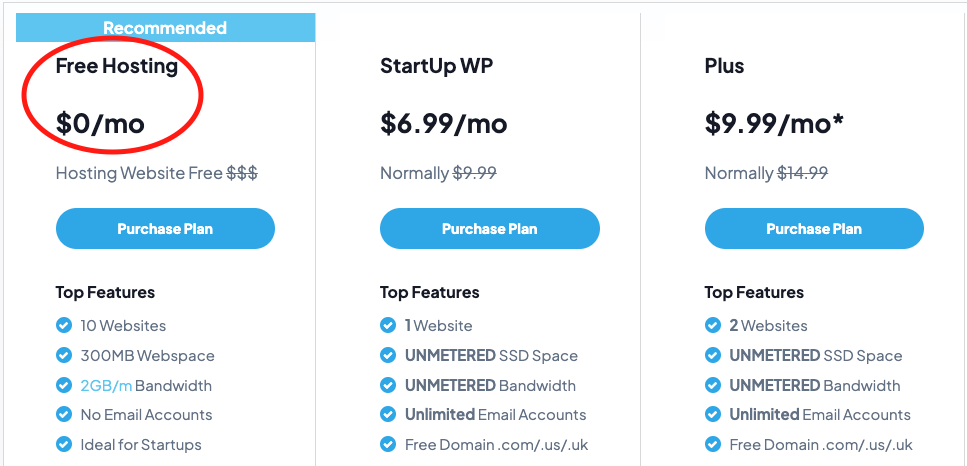 Free sports streaming sites are one of the booming sensations in the digital world. Sports lovers are getting their hands on multiple websites where they can watch online sports for free. 
Audiences are digging out information on the internet where they can watch sports for free. 
Get $1 Web Hosting – with 99.99% Uptime 

Free SSL, Free Domain, Business Email
If you are looking for, free sports streaming sites which allow you to watch live events for free then we will provide you with several options to satisfy your quench for sports.
We are going to discuss several ways to watch free sports online style="font-weight: 400;"> without any hassle. These websites are free to view and do not charge any fees. 
Some of these websites do not even require you to register. Let us have a look at some of these websites:
Free sports streaming sites:
There are several websites that offer sports users, some of the best sports events, matches, tournaments, player interviews and much more. These are a few websites that provide sports online for free:
1. ESPN:
ESPN definitely is the first on our list of the websites that allow sports fans to watch free sports. This website comes with its own arsenal of a few channels. 
These channels offer live streams for the audiences. Most of the content on this website is locked and restricted to premium audiences. 
However, some widely p[opular tournaments, moments of the day, player interviews and matches are free to enjoy and these keep you glued to your smart devices for hours. Some live sports such as Ice Hockey, Basketball, Baseball, and some others are free to watch.
2. Facebook Watch:
You would not have guessed that Facebook has doors to stream live sports events. If you are not an active user and if you rely solely on other websites then this website allows you to watch sports online for free. You can enjoy live sports on Facebook.
The process is pretty easy. Search for 'sports videos' and boom! If you are an active FaceBook user but do not know this tweak, you should consider doing it.
3. SportRAR.tv:
SportRAR.tv is another place where you can easily enjoy your online free sports. As much of the content here is free, expect tons of ads and pop-ups. 
This can be heavily annoying. However, on the happy part, you can watch plenty of free sports online on this platform. 
Prepare yourself to frequently check for links as most of them are not valid. If this happens, just check the alternative link and move ahead. There are plenty of links that work and if luck favors you, each one of them will work nicely. 🙂
You can enjoy several matches, tournaments, live events, and even a few player interviews as well. Watch a whole lot of sports including Volleyball, Football, Basketball, MMA fights, Boxing, Ice Hockey and many more.
4. Laola1:
One great alternative hails from Austria. Laola1 is another nice option to watch online sports for free. This website offers sports fans, a ragbag of random sports that are free to watch online. 
If you are a hardcore fan of the soccer Primera, a fan of URFA championship or volleyball, then you will find several matches, tournaments here on this platform. LIke SporRAR.tv, you should consider getting your hands on the premium content. 
Pay once, get your hands on favorite matches and say no to those irritating ads and pop-ups!
🙂
Not only soccer, but sports fans can also enjoy a number of other sports such as handball, motorsports, basketball and many more.
5. Cricfree:
Like SportRAR.tv and Laola1, this platform also offers tons of sports entertainment for free. This is where the fans get annoyed because of those ads, pop-ups, and other disagreeable stuff. All the stuff you see on Cricfree is free. 
There are several sports including football, boxing, motorsport, darts, golf, ice hockey, upcoming matches, events and much more. There is always something for everyone. Cricfree bags a place in our list.
6. BossCast:
This is another streaming website that allows you to watch sports for free. To use the services, you need to install Flash on your machine.
You can have access to all the widely popular sports ranging from Baseball, Football, Basketball, Ice Hockey and many more. The only risk is exposing your computer to multiple security issues with Flash.
7. Stream Hunter:
As the name suggests, Stream Hunter is one of the most popular websites for sports lovers.
This is one of the websites that will end your hunt for 'how to watch live sports online for free.
Create an account, log in and stay glued to a huge variety of sports events, tournaments and player interviews from all around the world. 
Sports lovers can enjoy each and everything ranging from NFL, UFC tournaments, boxing matches, and table tennis events. Get what you want, Stream Hunter has got you covered! 🙂
8. Stream2Watch:
Stream2Watch brings forth a super huge variety of sports events, matches, and other stuff to watch online. This website also offers you multiple other websites where you can watch live sports online for free.
Just like the different websites that come with HQ content along with tons of ads and pop-ups, Stream2Watch also comes with ads pop-ups and other malicious links. These links may take you to the download pages of third party software and programs. 
American and European sporting events such as football, basketball, motorsport are in the store for sports fans.
Winding things up:
Watching sports online for free is something that cannot be ignored. Free sports streaming sites are defining the level of entertainment. Given the audience acquisition in the live sports market, the whole scenario is getting changed day by day with ever-increasing numbers of fans.
The sports market is booming with business partners and an ever-increasing number of sports lovers. 
(Visited 137 times)