Best Free Keyword Research Tools for Bloggers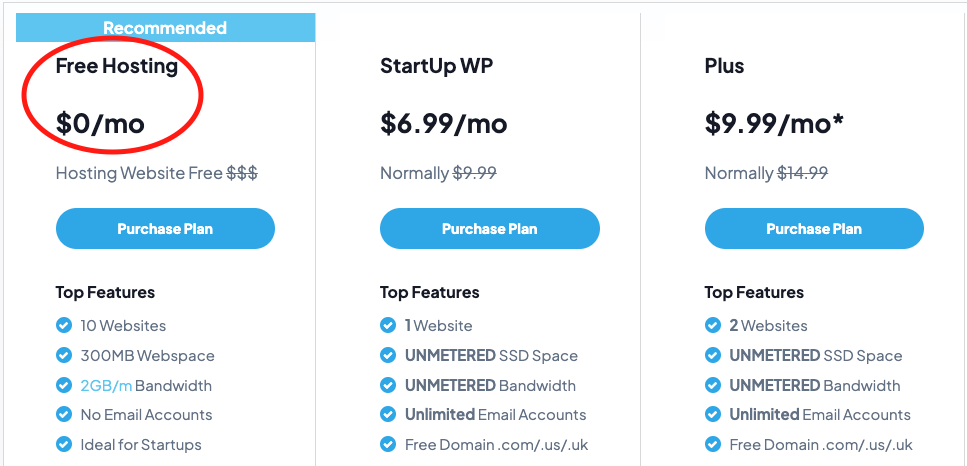 Best Free Keyword Research Tools for Bloggers
Do you know about the best free keyword research tools? Tools that make every blogger's job easier. If you already know about the tools that i am going to tell you then this is a great thing and if you do not know then don't worry because today you people know about the best free tools are going to keyword research. I am going to provide complete data.
Knowing this, you can also use it in your blog. And best of all, these tools are absolutely free. As we all know, the key to SEO is keyword research. This is followed by other factors such as one page optimization, quality content, good user interface and so on.
Many companies invest millions of rupees in keyword research to find their targeted content. By now you know how important the right keywords are to your blog.
The question now is how to find the right keywords. To solution of this problem, today I thought I should ask you about the free keyword research tools for seo that are very useful for bloggers. Then let's talk about delay, let's get started and know what these free keyword research tools are and how to use them.
What are the keywords?
Keywords that help search engines know what your website or blog is about. Keep in mind that you don't use your keywords too much, it's called keyword stuffing.
This can make your blog rank lower, which is not a good thing for you. Good keywords are what most people are looking for and have their own significance.
The keywords you choose are critical to you seo (search engine optimization) and good ranking of your blog and website. Choosing the right keyword is not so easy, it requires a lot of data to analyze. Only then can you decide which keywords will work for you and which will not. 
Fortunately, we have many tools available online for choosing the right keywords and using them we can find out which keywords are most useful to us. By the way, there are basically two types of keyword research tools. 
1. Basic Keyword Research 
They are used to find profitable keywords using seed keywords.
2. Competitive Keyword Research 
They are used to find keywords that other competitors are using to drive good traffic.
If i talk about myself, i prefer to keyword research competitor-based keywords because keyword research only means finding keywords that are more profitable. In that case, if any keywords are useful to someone else, they will definitely be useful to someone else.
Do you want to rate your blog?
Want to get your articles on the primary web page of Google? If so, you need to choose good and profitable keywords that many viewers will be looking for, and create good content using those keywords.
But here the Challenge: 
If everyone uses the same keyword research tools, everyone will find the same keywords and it will be harder to complete with each other.
What is the best keyword research Tool?
If you choose the popular keywords that everyone chooses, you will have a lot of trouble ranking. Because there is a lot of competition. And if you think that you will rank keywords that no one is looking for, then it is not true because you will not get traffic because no one is looking for such things. 
So in such a situation we have to find good keywords which have a good search volume and at the same time it is profitable. For this we need the help of keyword research tools.
Best Free Keyword Research Tools in 2022?
Today I am going to tell you approximately the best keyword research tools available on the internet, the use of  which you may be able to find good and profitable keywords.
1. Long Tail Keyword Finder
Long Tails keyword finder is the most powerful tool that allows you to easily search for keywords for your blog.
Our keyword research tool is a really helpful free tool for bloggers, youtubers, webmasters, and marketer's, who want to increase their traffic with the organic google search engine.
How to Use a Long Tail Keyword Finder?
Find New Keywords.

You will find all the relevant keywords in one place, also in the list. 

You also can export this listing of keywords.

You have two different options, basic and advanced, for keyword research.

You will love our tool, really if you learn to use it properly you can easily start earning money online. And quality of all, it's actually free to use. 
2. Google Keyword Planner
Google Keyword Planner is a notable area to start your keyword research. It is designed for advertising but you can use it to search for organic keywords by customizing your search results.
In it you have to type your keyword and choose the country. It will provide you details about search volume and CPC. 
How to use Google Keyword Planner?
Find new keywords and ad group ideas.

You can find the search volume of the keyword list.

Can predict keyword list traffic in advance. 

You can find new keyword ideas by multiplying keyword lists.
In this, you need to pay great attention to keyword thoughts and advertising group thoughts, as both help you in SEO. Relevant keywords are known from ad group ideas, which evaluate common keywords.
This gives us good information about the average monthly search, competition, etc. With it, we can use both SEO and PPC together, at the same time we know which keywords are better from an organic and advertising point of view.
3. Uber Suggest
Uber Suggest is a very useful tool. This is a keyword tool that allows you to get all the search words suggested related to any keyword.
It instantly provides you with an unlimited list of organic keywords, which includes alphabetical and numeric as well as change of original keywords. This is very helpful from an SEO point of view. 
4. Keywordtool.io
Keywordtool.io is an online keyword research tool that uses the google auto complete features and searches for hundreds of long tail keywords.
Google autocomplete is a feature used by Google Search. This goal is to speed up the search by Google. There are many reasons behind the search terms displayed by google autocomplete, one of which is that users who search most of the time, only google autocomplete saves them in the paste search to speed up the search. 
The keyword tool helps you use google suggest for keyword research. It extracts fact from google keyword suggestions and affords it to you in a clean to understand interface. In the free version of the keyword tool, you can generate approximately 750+ keywords. But in the paid version, you can generate twice as many keywords. 
 5. Soovle
If you have a lot of channels and you need to do keyword research then soovle is the pleasant device for you. With the help of soovle, you can find the most typed keywords and that too in all search engines if you type the root word. Because if you type a new idea into it, it will automatically generate the best ideas for you.
6. Keyword Revealer
Keyword Revealer is a great keyword research tool that everyone should try once. Because it's so fast that it doesn't have an ok button to start a research campaign.
How does Keyword Revealer work?
Whenever you type a keyword in it, the keyword revealer robotically finds you and provides the applicable keyword, that too very quickly. It has a keyword competition indicator much like a speedometer that tells which key keywords are eligible for ranking.
In addition, it provides you with good and new keyword ideas, whenever you stop searching for keywords. Which helps you find keywords. In addition, you see keyword CPC and expected potential revenue.
7. KW Finder
KM Finder is not only a good keyword suggestion tool, it also provides a lot of important information such as which keyword is so competitive. That too with all the elements like SEO, PPC Advertising, Search volume. This makes keyword research much easier for the KW Finder User.
Also, these top Google results show up for all keywords. And a lot of information, such as the strength of their domain, the number of backlinks, and the number of facebook likes, can help you figure out how easily you can rank keywords.
You can also check the level of difficulty of the keywords so that you know the level of competition. You can use KW Finder for free but only a sometimes a day. If you want to use it more often, you have to buy it. 
You can use the tools mentioned here for researching keywords, also for free. If you use a free tool that I haven't added to the list, you can mention it in the comments so that others can find out about it and use it.
I hope I have provided you with complete information about the best free keyword research tools for bloggers and I hope you have understood the list of best keyword research tools. 
I ask all of you readers to share this information with your neighbors, and friends. So that we can become aware and benefit everyone. I need your help so I can bring you more new information. 
I have always tried to help my readers and readers from all sides, if you have any doubts you can feel free to ask me. I will definitely try to remove these doubts.
About This Post: 
Let us know what you think of this article on the best free keyword research tools for bloggers, by writing a comment so that we too can learn from your ideas and make some improvement.
(Visited 72 times)