Kerala's Magnetic Pull for Honeymoon Bliss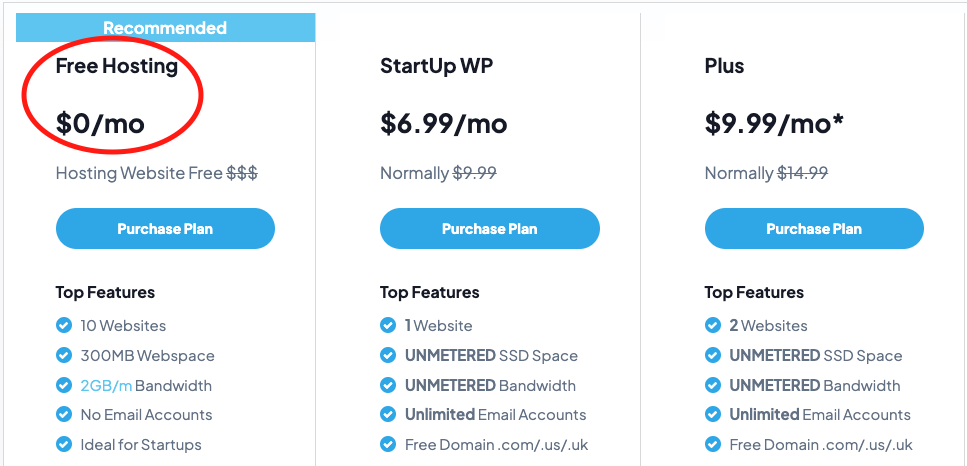 When it comes to honeymoon destinations, Kerala is often hailed as the "Venice of the East" and "God's Own Country" for good reason. This enchanting state in southern India has it all – from serene backwaters and lush hill stations to pristine beaches and a rich cultural heritage. It's no surprise that couples from Pune, Mumbai, Chennai, Ahmedabad, and beyond are drawn to Kerala like moths to a flame for their post-wedding escapade. In this blog, we'll delve into the magnetic pull of Kerala for honeymooners and explore why people from these cities choose this paradise for their romantic getaways.
1. The Backwater Charm
Kerala's backwaters are the epitome of tranquility and romance. The intricate network of canals, lagoons, and lakes offers an enchanting backdrop for honeymooners to unwind in the lap of nature. Couples can embark on a houseboat cruise, where they float gently along the serene waters, savoring the picturesque views of coconut groves and traditional villages. Whether it's in Alleppey, Kumarakom, or Kollam, the backwaters provide an intimate and serene setting for couples to create lasting memories.
2. Lush Hill Stations
Kerala's hill stations, particularly Munnar and Wayanad, offer a cool and misty escape from the scorching heat of the cities. The rolling hills carpeted with tea and spice plantations create a romantic setting for couples to explore hand in hand. Munnar's ethereal landscapes and Wayanad's pristine forests provide a tranquil backdrop for nature walks, treks, and leisurely picnics. The cool climate and lush greenery make these hill stations a perfect hideaway for honeymooners seeking seclusion and natural beauty.
3. Pristine Beaches
Kerala's coastline boasts some of India's most beautiful and pristine beaches. From Kovalam and Varkala to Marari and Bekal, these beaches offer a blend of relaxation, water sports, and romantic sunsets. Couples can stroll hand in hand along the golden sands, indulge in water activities, or simply lounge under swaying palm trees. The gentle waves and serene ambiance provide the ideal setting for honeymooners to bask in the warmth of their newly formed bond.
4. Cultural Riches
Kerala's cultural heritage adds a layer of depth to the honeymoon experience. Couples can explore historic temples, churches, and palaces that narrate stories of a bygone era. Witnessing traditional art forms like Kathakali and Mohiniyattam or attending a Theyyam ritual performance offers a glimpse into Kerala's rich cultural tapestry. The state's festivals, like Onam and Thrissur Pooram, provide a colorful and lively atmosphere for couples to immerse themselves in Kerala's traditions.
5. Ayurvedic Wellness
For couples seeking relaxation and rejuvenation, Kerala's Ayurvedic wellness centers are a major draw. Kerala is the birthplace of Ayurveda, and here, couples can indulge in therapeutic massages, spa treatments, and wellness programs that nourish the body and soul. These rejuvenating experiences help newlyweds destress and unwind in a tranquil environment.
6. Delectable Cuisine
Kerala's cuisine is a delightful journey of flavors and aromas. Couples can savor traditional dishes like Sadhya (a grand vegetarian feast), Karimeen Pollichathu (spicy grilled fish), and Kerala Sadya (a sumptuous spread served on banana leaves). The culinary diversity and use of fresh, locally sourced ingredients make dining in Kerala an unforgettable experience.
7. Romantic Houseboat Stays
Staying on a traditional Kerala houseboat is a dream come true for honeymooners. These houseboats, often referred to as "kettuvallams," offer the perfect blend of comfort and romance. Couples can enjoy the privacy of their floating abode, relishing exquisite meals and panoramic views of the backwaters. The gentle swaying of the houseboat and the soothing sounds of the water create an intimate atmosphere that's hard to replicate elsewhere.
8. Accessibility and Connectivity
Kerala is well-connected to major cities like Pune, Mumbai, Chennai, and Ahmedabad through various modes of transportation. Be it by air, train, or road, reaching Kerala is relatively easy and convenient. The state's airports, including those in Kochi, Trivandrum, and Calicut, provide excellent connectivity, making it accessible for honeymooners from across India.
Kerala's Everlasting Love Affair
Kerala's magnetic allure for honeymooners from Pune, Mumbai, Chennai, and Ahmedabad is not just about the picturesque landscapes or the romantic ambiance. It's about creating timeless memories in a place where nature's beauty seamlessly intertwines with rich culture and warm hospitality. The experiences in Kerala are not merely about the destinations but the stories that.
Kerala offers a wide range of honeymoon packages to cater to various preferences and budgets. Here are some different types of honeymoon packages you can find in Kerala: Kerala honeymoon packages from pune, Kerala honeymoon packages from Mumbai, Kerala honeymoon packages from chennai, Kerala Honeymoon Packages from Ahmedabad.
Romantic Backwater Retreats:

Duration: 3 to 7 days
Highlights: Houseboat stays, serene backwater cruises, candlelit dinners on houseboat decks, and visits to picturesque villages.

Hill Station Escapes:

Duration: 4 to 6 days
Highlights: Stay in cozy hill station resorts, trekking through tea and spice plantations, exploring waterfalls, and enjoying cool mountain climate.

Beachside Bliss:

Duration: 5 to 7 days
Highlights: Relax on pristine beaches, water sports like parasailing and snorkeling, beachside resorts, and romantic sunsets.

Ayurvedic Wellness Retreats:

Duration: 5 to 10 days
Highlights: Ayurvedic spa treatments, rejuvenating massages, yoga and meditation sessions, and wellness-focused activities.

Cultural and Heritage Tours:

Duration: 7 to 10 days
Highlights: Visits to historic temples, churches, and palaces, witnessing traditional art forms, and experiencing local festivals.

Adventure and Wildlife Honeymoons:

Duration: 5 to 8 days
Highlights: Wildlife safaris in national parks, trekking through forests, bamboo rafting, and exploring remote and adventurous destinations.

Luxury Honeymoon Experiences:

Duration: 4 to 7 days
Highlights: Stays in luxurious resorts and boutique hotels, private villa accommodations, gourmet dining experiences, and exclusive activities.

Customized Private Honeymoons:

Duration: Tailored to your preferences
Highlights: Completely personalized itineraries designed to match your interests, whether it's a mix of relaxation, adventure, culture, or other experiences.

Budget-Friendly Honeymoon Packages:

Duration: 3 to 5 days
Highlights: Affordable accommodations, essential sightseeing, and activities to fit within a tighter budget.

Offbeat and Remote Honeymoons:

Duration: 7 to 14 days
Highlights: Exploring lesser-known destinations, staying in eco-friendly lodges or treehouses, and experiencing the untouched natural beauty of Kerala.

Short and Sweet Mini-Moons:

Duration: 2 to 4 days
Highlights: Quick getaways for couples with limited time, offering a taste of Kerala's beauty and culture.

Adventure and Water Sports Honeymoons:

Duration: 5 to 7 days
Highlights: Thrilling activities like white-water rafting, paragliding, scuba diving, and more for couples seeking adrenaline-pumping experiences.
These are just some examples of the diverse honeymoon packages available in Kerala. Whether you prefer a tranquil escape on the backwaters, an adventurous expedition in the hills, or a cultural journey through historic sites, Kerala has the perfect honeymoon package to make your romantic getaway truly special.
(Visited 9 times)