Top 5 Web Development Programming Languages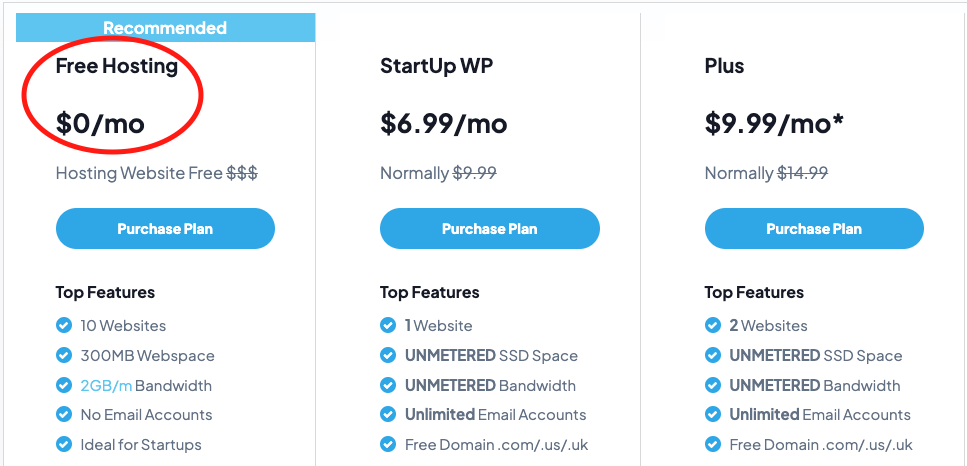 This is the era when technological information and digitization are developing at a fast pace. Now, it becomes essential to learn web development services and programming for the development of a website in a professional manner. Small segments are there for programmings such as web programming, mobile application programming, gaming programming, and much more.
The languages of web programming are beneficial for looking out for a potential career option in this technological world. Top 5 such words you must learn in 2020 are discussed in this blog. Read on to know them.
Python
Above 30 years ago, in 1989, Python was introduced in the technological world. Over time it has earned much popularity and makes a vast user community across the globe. Certain technologies like Robotics, Big Data, Artificial Intelligence (AI), and machine learning rely entirely on Python.
Even the most significant and most imperative Cyber Security software is also run with the help of the Python. Yet it is regarded as the introductory web programming language which is being taught in several educational institutions.
Pros:
It possesses short syntax, clear structure, and bright form
It is available for all sorts of operating systems like Linux, Windows, Mac OS, MS-DOS, UNIX, and other identical operating systems
Its massive library enhance its strong compatibility to third-party software and UNIX
With outstanding fast speed, it helps in developing programs ranging from very small to substantial, significant software
Cons:
Public, private or protected features are absent
Though its speed is quicker than PHP yet it is much slower in contrary to that of C++ and Java
        2.Java
It was 1991 when Java was invented, and now it is the highest-paid as well as well-known web programming language across the globe. Globally, over 9 million developers used it on about 7 billion smart devices. Besides business software, this platform is imperative to write applications for operating systems like Android. Even as per the TIOBE programming community, Java is recognized as no.1.
Pros: 
Make use of open-source (runs smoothly on IIS or Apache)
Its clear source code is separated from the interface of HTML
Visual Studio generates code to save time for writing code
It is easy to know for those who are well-versed with C+ and HTML
The configuration is much easy (Tomcat plugin + on the basis of XAMP)
Performs optimally on Windows (IIS and Linux)
Compatible to every platform
Cons:
A little bit slow speed
A number of configurations
      3. JavaScript
JavaScript is one of such web development frameworks about which everyone is well-aware off! It is regarded as the best and top 1 based on pull requests on GitHub. Most of the modern websites these days are performed due to the contribution of JavaScript.
During opening it on the specific browser, there is no necessity of downloading any other software. Novice designers can easily learn this language as it is very accessible. Due to the fast speed and simplicity today, it is the best companion to a number of tech businesses and promising startups.
Pros:
Easy learning facility
Independent design despite the operating system
Easy control and interaction
It runs smoothly on every operating system that is compatible with the browser
Cons:
It complicates the web application much more
Unable to hide the code and poor security level
It performs on the JavaScript-supportive browser only as it has no compiler of its own
4.  C++
It is the most renowned web programming language across the globe, with a glorious history of about 30 years. To be a skilled designer, one should know about this programming language. C++ has helped in developing several applications such as PDFReader, Photoshop, Google Chrome, Microsoft Windows, and much more.
Even the professional programmer with experience in C++ can get hired by leading companies at handsome salaries and luxurious benefits. Its online community plays an integral role in improving the programming language. Several updates of the version such as C++17, C++14, C++20 are emerging for the sake of the users' preferences.
Pros:
Multiple libraries are available to add certain functions
This web programming language is stuffed with a couple of keywords, and hence it can be learned easily
Potential object-centric programming language
Certain old strengths of C languages like compatible and flexible to hardware devices have been inherited by it
Multiple subroutines are offered by its module structure for using as functions
Cons:
Relative to other C programming languages, it runs much slower. Even it has the limited interactive ability to C
5. C#
Microsoft has put effort into building this object-centric C# programming language. It seamlessly functions on the .NET platform that is widely preferred for creating games and applications for Windows. Though it is developed with the help of C++ and C languages, yet it is much easy to use. It possesses a pre-run tested command line with identical operation logic to that of C++.
In fact, its syntax is much similar to that of Java as well. Hence, if you are familiarized with Java and want the performing ability like C++, then C# is ideal to use for programming.
Moreover, the Xamarin platform, with the help of C#, is reliable for building applications that will be compatible with different devices with various operating systems (iOS, Android, and lots more). C# is also used for 2D, 3D, and Virtual Reality gaming.
Pros:
C# is the easiest web programming language to know
It possesses a highly crowded community online.
Develops cross-platform software
Used for iOS and Android application development
The above-mentioned are all famous web development frameworks, and web programming languages help in developing an efficient website. Apart from these, some other languages are also there to know about. It includes Visual Basic, CSS, Ruby on Rails, C#, SQL, and many others.
These frameworks or languages are reliable for contributing and incorporating various companies of web development services in India for proper website development. You can also read a compressive guide of web development to Soon becoming a skilled and versatile website developer by knowing about the latest technological trends and the information-related to its technological development.
(Visited 28 times)