How to Choose Best Web Hosting ?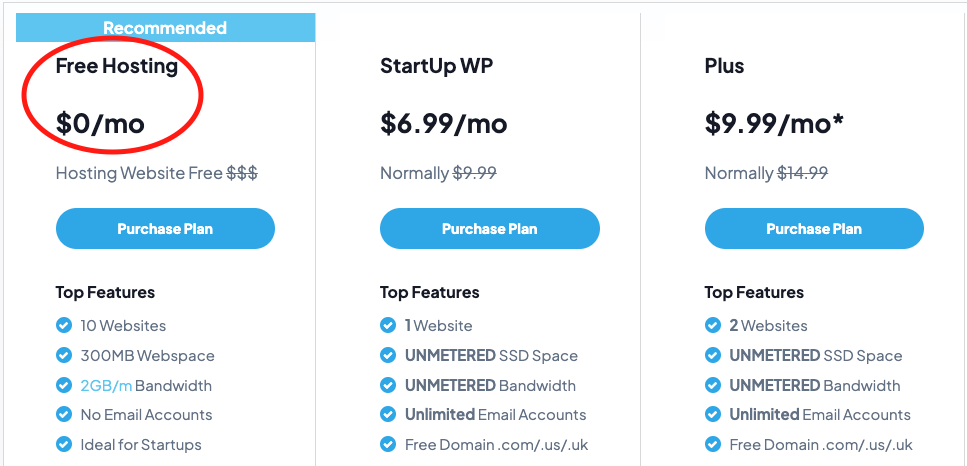 How to Choose Best Web Hosting?
It's a hard question on choosing the Best Web Hosting plan, Free SSL using Solo Hosting, Admin Hosting, Business Hosting, Reseller Hosting, and Business Email Hosting plans?. It's not that easy job. That's why they need a hosting plan that comes when anybody wants to do Start a new website. Based on our experience, either your site is personal or a Business website with e-commerce functionality, you need reliable web hosting.
Once you decide the website type and what resources are required to support the website. The next step is to start working on high-level components requirements.
Components Required to Build a Site:
Web hosting plans depend on website traffic.

SSL Certificate to protect your data.

Web development software or tool.
Let's find some more info.
Above are the main building blocks for launching a new website. Other than these, you may need an excellent SEO knows as a search engine optimization service, which you can hire a third-party vendor you can do yourself. 
In this article, we will not discuss domain name selection. But you can Check How to Seach a Domain. Click Here.
Search for Cheapest Web Hosting Per Year
An ordinary person shopping for web hosting services is very confusing and doesn't know anything about the web hosting industry. Most of us try to find the right web hosting provider on the internet using Google, Yahoo, or Bing. Usually, search results show a lot of web hosting providers on the search page. If you observe, every web company tries to sell its products by saying they are the best in the industry. This is true for some companies, but not for all. These offers are sometimes misleading. 
Because of the above facts, we at BlueHillhosting.com did a lot of research. We always try to offer a web hosting product, which is very simple and less expensive, with 99.99% uptime. And we came up with straightforward hosting offerings without cheating our customers.
Because all our web hosting plans are trying to cover almost everything you need to host your website, our primary focus is to provide a simple and straightforward way to organize your websites without hiding anything. To find How to Choose the Best web hosting plans, we need to review the below offerings:-
Solo hosting is for the clients who want to host only a single website at a low cost, want to build their website in no time without any hidden cost. This web hosting plan includes 
Unlimited Business email accounts: These are going to help you to establish your business trust and reputation. For example, If you send an email to your client, your email should match your website instead of using any public email service. 
So, With Solo Hosting, we offer a free domain name when you buy our multiple years of Solo hosting. As you know, the domain is required for creating a website before you buy web hosting. So when you purchase our annual hosting plans, we are offering the domain name completely free of cost to help any new business or a blogger to succeed in saving their cost.
Another important thing is the network bandwidth. Most of the time, hosting companies offer limited internet bandwidth. And when your website starts getting a lot of online traffic, Your website crashes due to limited internet bandwidth.
So when you are growing fast, your services will be available on your website irrespective of your SOLO HOSTING for startup websites. But in our case, if you are getting a lot of online traffic. As a result, we will recommend you upgrade your web hosting to Admin Hosting rather than stopping your web service. And thus save you from crashing it online.
We offer a free SSL certificate, which most companies are not offering to their clients. Some companies provide free SSL certificates for a limited time, and clients need to buy a premium SSL. But here at  Bluehillhosting.com, we're not forcing any of our clients to purchase any premium SSL certificate unless otherwise they decide to purchase our premium SSL certificates.
Free WordPress Site
Get free WordPress site software with our Solo Hosting plan. WordPress data-preserver-spaces="true"> is a secure website-building software that anybody can use. You can create your first website in no time with little knowledge. WordPress is a very commonly used website builder by one-third of the world's websites. It is very safe and secure with auto-updates on a very regular basis, making it very reliable.
Solo web hosting comes with unlimited subdomains, Which are useful in creating many different types of regions or departments when creating a big portal. Some providers charge extra for subdomains.
cPanel Control Dashboard
Our Solo plan comes with a cPanel dashboard. It makes web hosting very easy to manage, using everything on the same screen. You can do almost every activity with the click of a mouse. You get lots of web applications and add-ons in the Cpanel.
The next level of web hosting is our Admin hosting. Admin hosting contains 
All the features of Solo Hosting Plus, 

Extra power,

Extra Resources,

Host up to 5 websites in parallel. 

Free Web Domain

Free SSL

Site Backup

Free WordPress
Admin website hosting has its resources, so the speed of the website is always faster. So, Admin web hosting is suitable for very busy sites with a lot of online traffic. It's useful for website owners and developers who want to run multiple sites as it supports up to 5 websites, and you can run all websites together. 
This web hosting plan is recommended for users who are not startups and want to accommodate more online users. Most admin users are upgraded solo web hosting users because once their website becomes popular and they want more resources.
Business website hosting is an effective web hosting plan. This web hosting plan includes all the features of Admin web hosting & Solo Web hosting. Plus, get more power to run unlimited websites together. This web hosting plan has no restriction on the number of emails a user can create. This hosting plan is our top-rated and Powerful hosting service. Business hosting is for busy sites, and they don't want to compromise on performance. Most eCommerce websites wish for no downtime, and they want a fast speed, so they always select business hosting instead of Solo or Admin hosting plans. 
We offer Business Email.
Because hosting plan comes with business web hosting comes with the business email, which is the main requirement for any business to grow and establish itself in the business community. 
Business Email Hosting
Because business email hosting is a necessity and not an optional service for any online business to succeed. Business email build trust with clients. For example:- your business email will be sales@yourbusinessName.com.
So, Reseller hosting is a hosting web service. We are offering this to new startups willing to start their own web hosting company at a very low cost. Reseller web hosting is ready to start a web hosting company business plan. No technical knowledge is required for anyone to start selling web hosting. By selling our services, anyone can start making money very fast. So, New people want to start their own web hosting company but don't have enough budget. Reseller hosting is the answer to their needs. 
Conclusion: So, in a nutshell, always look at and compare the features and offers mentioned above before making a web hosting purchase.
Try us for 30 days with Our Risk Free money-back Guarantee.
If you are looking for the How to Choose Best web hosting plan per year's lowest cost and 99.99% uptime, then BlueHillHosting is the best option for you. We always try to provide the cheapest web hosting per year along with the most affordable domain name per year with a wide range of web services like Domain names, Web Hosting services, SSL certificates, Email hosting services. Because of this, we are offering complete web solutions from a personal blog to an advanced E-commerce online business.
Thus, we make web hosting affordable for everyone by exploring How to Choose the Best web hosting plan. But we are not limited to Blog portals but also very complex DB-based business-related dynamic websites. We provide a high-speed virtual private server (VPS) at a very low price.
Take a look at our Cheapest Best web hosting plan & Buy web hosting for a month.
After looking at the above plan, you will quickly understand that we value money web hosting. We are trying to make web hosting affordable for everyone.
Why Choose Us?
Because we are providing the cheapest web hosting with a complete range of web solutions, and Our Cheapest 

Best web hosting plan

 starts from just $1

Buy web hosting for a month or year; we do not force you to pay for a full year in advance.

Lowset price web hosting per year.

Freedom to upgrade, Upgrade your Solo hosting. You can do it any time without losing your already paid amount.

You can get domain names in 500+ extensions from us.

99% uptime for your website

Also, 24/7 support to our customers and Customer satisfaction is our first motive.
As a result, BlueHillHosting is one of the most accessible web hosting platforms to use. We are committed to providing the fastest web hosting services at the lowest price. So, when you need any help, our expert support team will ready to help you in any conditions. We provide 24/7/365 support.
(Visited 37 times)