5 Tips on Creating Video Marketing That Will Boost Your Traffic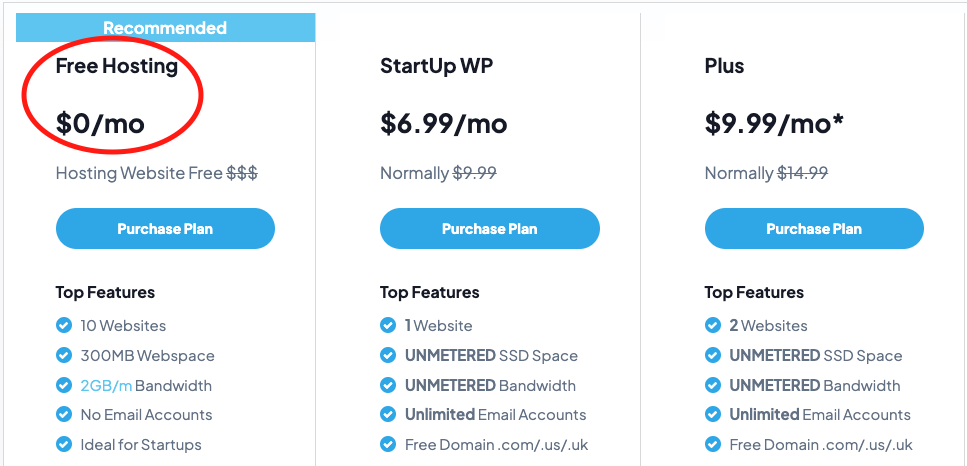 Slowly but surely, online videos are taking over the marketing world. Before the internet era, television was always the first thing that came to the advertisers' minds when looking to reach a mass audience. But the era has changed, television viewers have now turned to online videos.
A survey by Google in 2016 found that 6 out of 10 people prefer watching online videos over television. That number must've been higher by now, as online video providers are popping up left and right, from YouTube, Netflix, Hulu, and even Instagram TV. Today, people don't even need to buy a TV or go to a cinema, because they can watch almost anything on their phone.
Get $1 Web Hosting – with 99.99% Uptime 
Free SSL, Free Domain, Business Email
With that being said, if you haven't implemented videos on your digital marketing campaign yet, you're missing a lot of opportunities. Video is proven to help websites increase their organic search traffic by a whopping 157%. If you want to gain a similar result but not sure where to begin, here's how to do it.
Do In-depth Research
Before you create a video, do research about the hot topic in your industry. The key here is to find a high-volume keyword with low competition. It's not easy, but there are a lot of tools out there to help you find such a thing, and Ahrefs is among one of the best.
The keyword "video marketing" is searched 7,000 times per month on average, which means that it's a popular topic. However, the keyword difficulty (KD) is 35 (hard), which indicates that a lot of marketers have already created content with this keyword. So, you need to find other keywords with a similar search volume but with a much lower KD.
Write a Suitable Title
After finding the proper topic, it's time to start crafting the video. First you need to think of a suitable title for the video. It's important for you to get it right because your title is the first thing people are going to see when they come across your video. 
It's also important because an optimized title can help you rank higher on Google. Follow these tips on writing the proper video title:
Use your researched keyword as the title of your video.

Keep it less than 66 characters to avoid being cut down by Google.

Using the word "video" on your title can significantly increase your chance of being found by people who specifically are looking for a video on the Google search engine.
Create an Interesting Thumbnail
Alongside the title, a thumbnail is the front page of your video. Just by looking at your title and thumbnail, the viewers will decide whether to click on your video or not in a split second. Just take a screenshot from one of the scenes that you think will interest and attract people to click, then edit using tools like Canva, FotoJet, and Crello.
Upload it on YouTube
After the video is ready, make sure to upload it on YouTube. Ever since Google bought YouTube in 2006, it seems that the search engine prioritizes video results more, especially the ones from YouTube.
Certain keywords and topics like "how to do something" seem to trigger video results more than the others. I tried a little experiment and typed in "how to draw anime" on Google, and this is the results:
When uploading your video on YouTube, don't forget to optimize the description of the video. Write a short description of the video that's filled with your target keywords to boost your searchability.
Get $1 Web Hosting – with 99.99% Uptime 
Free SSL, Free Domain, Business Email
Embed it on Your Site
After uploading it on YouTube, the next and last step is to embed the video on your site. The goal of this whole process is to increase the traffic of your site, so it wouldn't make any sense if you don't have the video on it. Here's how to embed your video:
Login to your YouTube account.

Open the intended video, click Share, then click Embed.

Click Show More, then you'll get a link.

Copy your link and paste it in your web page. 
It doesn't stop here as you've got a couple more things to do. After embedding your video, make sure to optimize it as well because the Google algorithm relies on words to work. By optimizing it, you'll get an organic link building. Here are some tips to make your video search engine friendly:
Provide transcription to your video, so it will appear on general Google searches.

Optimize your video file metadata with related and user intent keywords on the video's title and description.

Create a video sitemap and submit it to Google Search Console.
Wrap Up
The statistics say it all, online videos are going to rock the digital marketing world for the years to come. However, not all videos are made the same, some will do better than others. That's why it's important for you to keep testing what kind of video works for your business.
So, you don't need to spend tons of money by hiring video agency, because you can edit your own videos using these awesome yet affordable video marketing tools and platforms. 
Author
Andre Oentoro is the founder of Breadnbeyond, an award-winning explainer video company. He helps businesses increase conversion rates, close more sales and get positive ROI from explainer videos. 
Twitter: @breadnbeyond
Email: andre@breadnbeyond.com 
LinkedIn: https://www.linkedin.com/in/andreoentoro
Get $1 Web Hosting – with 99.99% Uptime 
Free SSL, Free Domain, Business Email
(Visited 31 times)